Compressed Air Energy Analysis
Compressed Air Energy Analysis
Having Optimum Air Compressor Solutions perform a Compressed Air System Analysis (CASA) can improve overall production, improve compressed air system reliability, lower maintenance expense and energy expense.

We have trained CASA Auditors on staff with many years of experience working with customers in a variety of industries; aerospace, automotive, beverage, container – corrugated, glass, metal & plastic, electronics, food processing, hospital, laundry, mining, plastics, power generation, printing, wood, and other manufacturing and processing facilities.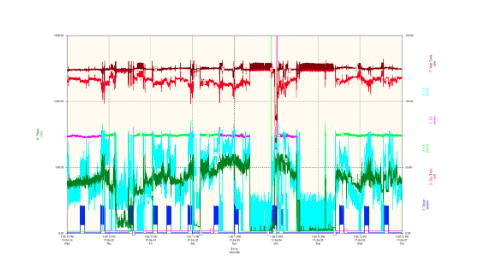 For over 50 years Optimum Air has been a trusted Supplier & Service Center of air compressors in Northern California and Nevada by consistently delivering quality products and service, while providing innovative solutions and products our customers require.
We have saved companies throughout California and Nevada millions of dollars by lowering the facility operating expenses.
In most cases our customers also received a maintenance rebate from the local utility provider and/or the California Energy Commission (CEC).
We provide a FREE Compressed Air System Evaluation (CASE) to determine what a CASA can do to improve the overall compressed air system and lower the system operating expense.